never say never... Cormac beginnings.
So I thought I was over my obsession with mustard sweaters because it is a hard color for me to wear... but while I was taking stock of my stash, as inspired by
The Craft Sessions
, I realized my attraction to this color goes way back to early 2014 when I went wild for a Knit Picks sale and bought 6 sweaters-worth of yarn in an array of colors... one of which is tumeric
Wool of the Andes
.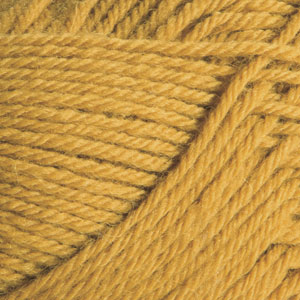 I was drawn to this color before Taylor Swift's mustard color sweater became a Pinterest sensation, that I discovered through
Dina's Days thrifting blog
& suddenly started seeing everywhere online. I totally forgot about this impulse yarn buy, but now I have a chance to act on my color-crush with yarn in my stash. I just have to give it a try. Worst case scenario - I give it away and someone else can live my
mustard
tumeric sweater fantasy.
I must say that I really like how there are multiple pictures of TS wearing the same sweater dressed up and dressed down, with a variety of color combinations. It's easy to think celebrities never wear the same thing twice.
I'd been crushing on the
Cormac Sweater
since I saw it on
Faithfully Geeky
a few weeks ago and while I was browsing my Ravelry favorites for a good cardigan pattern for this yarn, I realized that the Cormac is knit at about the same gauge and in exactly the same color as my yarn. I had to give it a try! Maybe I can get away with a tumeric pullover, instead of a mustard cardigan.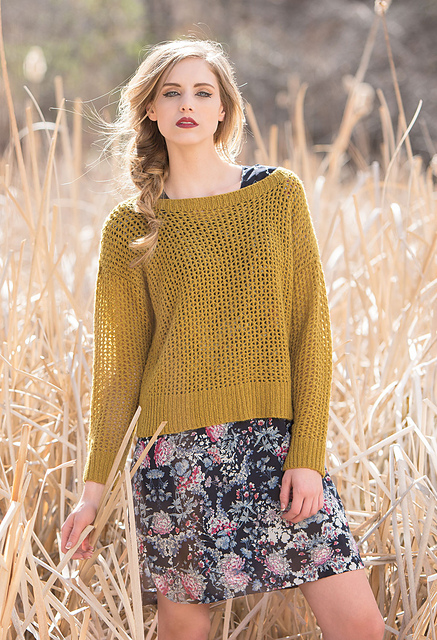 It is a very enjoyable pattern to knit - it is mentally engaging but repetitive enough that you can get into a rhythm with it and after a few repeats of the 4 row pattern, it comes pretty naturally without having to look at the chart.
I really enjoy the chainette stitch pattern. I like the look of openwork, like the
lattice tee
I made a couple summers ago, but sometimes yarnovers can be my Achilles heel of knitting. If I get to chatting or watching something while knitting, I tend to miss them on the right side or drop them on the wrong side. This pattern requires more concentration that my usual vast expanses of stockinette. I've found that a pattern requiring concentration is a different sort of therapy than a simple one & knitting is all about therapy for me.
I had to frog a few rows here and there before I got into a rhythm with the pattern and learned what to look for to catch mistakes as they happen, rather than a few rows later. This pattern is so simple that one mistake will pop out and ruin the whole effect, so it was totally worth it to go back and do it right.
I'm 13" into the back piece. I'm really enjoying creating the individual pieces. I am not afraid of seaming, so I don't mind stitching together. I went through a top-down raglan cardigan obsession, but I think I am over it for now. It is the best pattern to use if you are
trying to get rid of scraps or you don't know if you have enough yarn.
.. but if I have plenty of yarn, I like being able to block the individual pieces and experience mini-completion moments when each piece is finished... plus I have a smaller part to carry around if I want to work on the project on-the-go.
I'm looking forward to having it finished for next fall... though mustard/tumeric may be out of fashion by then, clearly my fondness of the color is timeless.